Celebrating Legendary Boxers of the Old Era
In our ongoing mini-series, "Celebrating African-American Boxing Legends: Their Impact and Legacy," we've explored the remarkable journey of extraordinary fighters who defied odds, shattered barriers, and left an enduring legacy.
As we continue our journey, we now turn our spotlight to the legendary boxers of the old era, individuals who made a profound impact on both the sport of boxing and the cultural landscape.
In this continuation of our mini-series, we delve deeper into the lives and achievements of iconic boxers who emerged in the earlier decades of boxing history.
These formidable figures, while perhaps not as prominently remembered as their contemporaries, have played a pivotal role in shaping the sport's evolution. Their tales are a testament to the enduring power of resilience, determination, and skill, providing inspiration for the generations that followed.
---
12. Larry Holmes: The Easton Assassin
Born on November 3, 1949, Larry Holmes is an American former professional boxer whose career spanned from 1973 to 2002. He achieved the pinnacle of success as the world heavyweight champion from 1978 to 1985. Growing up in Easton, Pennsylvania, Holmes's connection to his hometown earned him the moniker "The Easton Assassin".
He's often hailed as one of the premier heavyweight boxers in history. He left an permanent mark on the sport by holding the WBC heavyweight title from 1978 to 1983, the Ring magazine and lineal heavyweight titles from 1980 to 1985, and the inaugural IBF heavyweight title from 1983 to 1985.
He achieved a remarkable feat by securing victory in his first 48 professional matches. His triumphs included notable wins over boxing legends like Ken Norton, Muhammad Ali, Earnie Shavers, and Tim Witherspoon.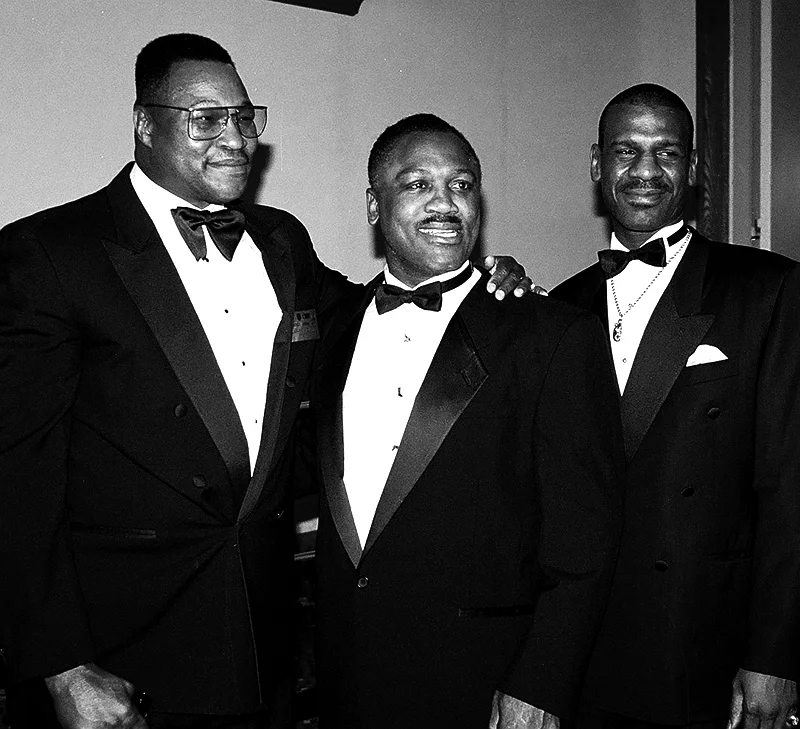 Years Active and Victorious Triumphs
Larry Holmes showcased his exceptional skills and dominance in the ring during his active years from 1973 to 2002. He participated in a total of 75 fights, with an impressive record of 69 victories, 44 of which were won by knockout.
Holmes's reign as the world heavyweight champion spanned from 1978 to 1985. His left jab, often hailed as one of the best in heavyweight boxing history, was a defining element of his fighting style. His victories and titles underscored his legacy as one of the most accomplished and respected heavyweight boxers of his era.