Elijah 'Nuclear' Neblett
@lijnuclear
Amazing! Thank you so much, I'm so incredibly proud to have worked with this amazing brand! Yes I live in Auckland, New Zealand 😊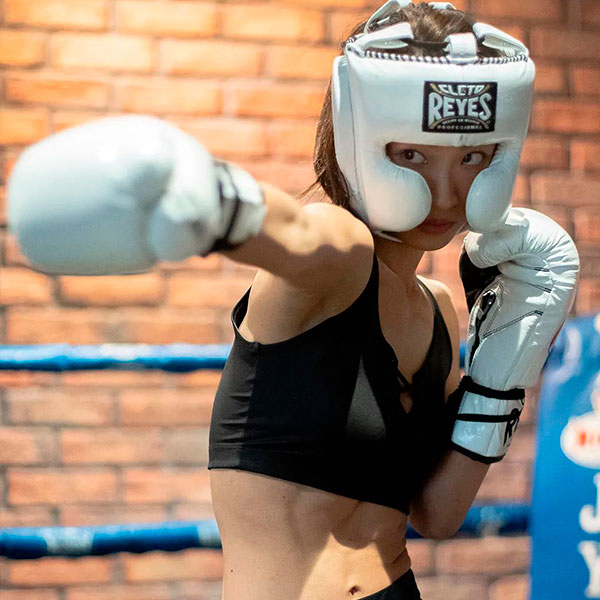 Kayinhk | 🥊 Martial Arts Enthusiast 🥊
@kayinhk23
I will always remember episode 1 of Fight World on Netflix, which discussed Tepito and the culture of boxing. The episode really touched me because of the values that boxing brings into everyone's life. Discipline, being honest with yourself, not giving up, and staying strong physically and mentally. It really made me proud to own Cleto gear.
R.M. русский мексиканец
@russican94
Thank you so much again definitely hope we can do business again and you a forever client never again will i use another brand. These boots are hella nice and awesome finally i have them haha 🙏🙏🙏
Impa Kasanganay
@impak5
I Love testing out new gloves and have really enjoyed yours. I used them for my past camp for the first time and have become my favorite to date. If there is a way to become an ambassador of the Cleto Reyes Brand I'd be honored.
POLARTROPICA she/they
@polartropica
😎🥊💕 My dream is to get really good at boxing (obviously 🤣 my trainer is trying to get me ready for sparring at Fortune Gym with the other girls), but also my dream is for all of my friends to learn how to box and get strong 🥰 especially the femmes, elders, queer folks and underrepresented community. It's so wonderful for empowerment and mental health ❤️ I convinced a lot of my friends to buy cletos to match their favorite color and personality haha. When I'm on tour would love to teach my fans boxing and do beginner clinics ~ maybe when the time comes we can collaborate on that too.
Etinosa Oliha
@etinosaoliha
Love Cleto Reyes Gloves. RECORD:16-0-0(7KO)🥊 IBO MEDITERRANEAN CHAMPION 🥇 CAMPIONE WBC ITALIA PESI MEDI 🏆 3x CAMPIONE ITALIANO PESI MEDI 🇮🇹
R.M. русский мексиканец
@russican94
Love the red gloves so happy i have a pair haha the glove is amazing. The bag gloves i love idk why people complain i like using them for bag work good strengthening tool for the hands as well.
POLARTROPICA she/they
@polartropica
We love your gloves, they're the best! Nancy in the Red rose cape is the most experienced, the rest of us are pretty new to it but love it! I'm getting all my young fans into boxing haha.