Introducing the new Hero Doble Loop Boxing Gloves! These gloves are designed for ultimate performance and comfort.
Shorter cuffs allow for increased mobility and flexibility in your punches, giving you an edge in the ring.
Ergonomic hand placement ensures a natural fit, reducing strain on your hands and wrists.
Lighter weight means less fatigue during training and competition.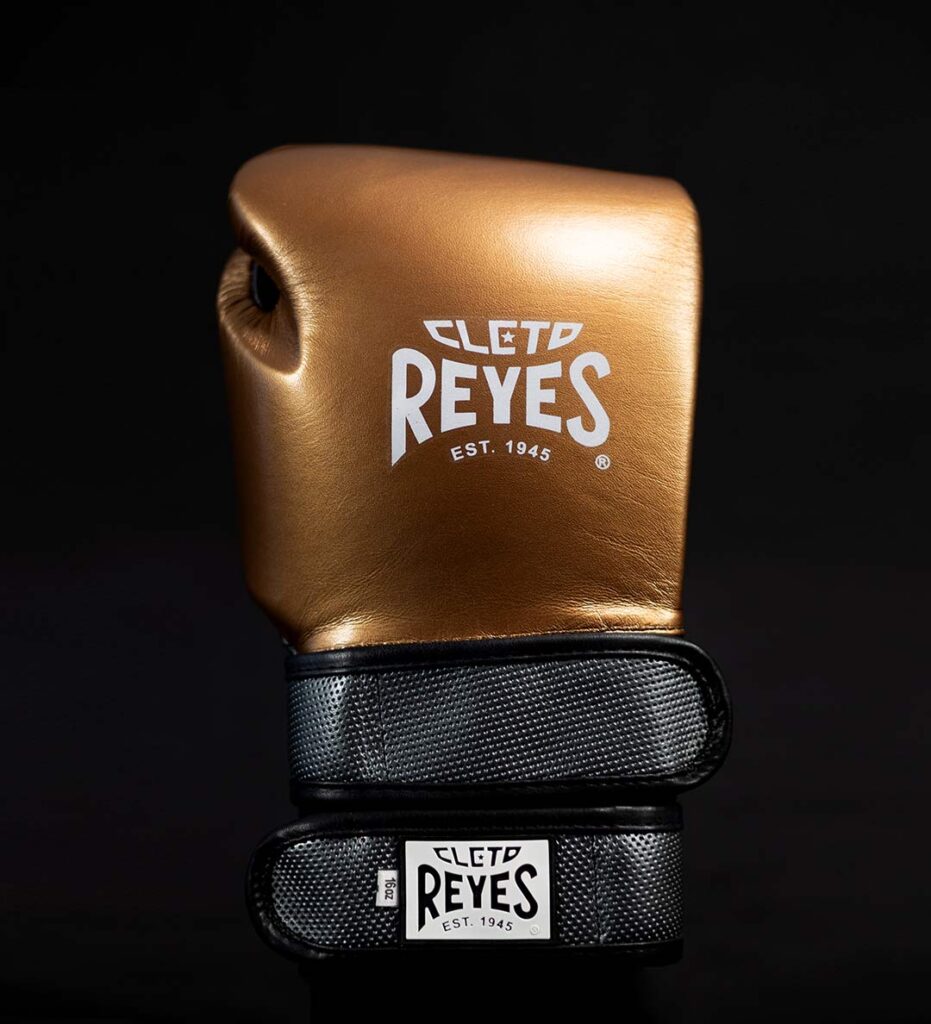 Experience the difference with the Hero Doble Loop Boxing Gloves. Whether you're a professional boxer or just starting out, these gloves are sure to take your training to the next level. So don't wait, get your hands on a pair today and dominate the competition!
Made with high-quality materials that offer long-lasting durability.
Available in a gorgeous set of colors to suit your personal style.
Elevate your training and take your skills to new heights with the Hero Doble Loop Boxing Gloves. Order yours today!
Cleto Reyes's boxing gloves are considered among the best in the world
Quality materials: Cleto Reyes gloves are made with premium leather that is both durable and comfortable. The leather is carefully selected to ensure that it will withstand the rigors of training and competition.
Handmade craftsmanship: Cleto Reyes gloves are handmade by skilled craftsmen who pay attention to every detail. This ensures that each pair of gloves is made to the highest standards and will last for a long time.
Proven track record: Cleto Reyes gloves have been worn by some of the greatest boxers of all time, including Muhammad Ali, Sugar Ray Leonard, and Manny Pacquiao. This is a testament to the quality and performance of the gloves.
Comfort and fit: Cleto Reyes gloves are designed to be comfortable and fit snugly on the hand. This is important for both performance and injury prevention.
Cleto Reyes gloves are a top choice for professional boxers and serious amateurs alike.
Hero Double Loop Boxing Gloves
The NEW Cleto Reyes Boxing Gloves come with shorter cuffs and ergonomic hand placement, these gloves are lighter and more comfortable, and you can train with confidence knowing that your hands are secure. Secure fit and wrist protection are provided by the double-contact leather strap. During training, sparring, and punch bag workouts, the gloves provide maximum comfort and protection.
With repellent lining that prevents the filling from getting wet and retains moisture.
It has an avant-garde design in thermo-engraved leather, on the inside and on the adjustment straps.
Made in bright colors that give it a unique look.
Its double contact closure allows a better fit and protection on your wrist.
It is ideal for your sparring sessions because its foam absorbs the impact of the blow and prevents it from returning to the elbow area.
It is also ideal for fitness development by people seeking to be fit and healthy.
Innovative design with shorter cuffs makes the glove lighter and ergonomically positioned
Secure fit and wrist protection are provided by the double-contact leather strap